Limit Case Creation with our new feature: Article Suggestion
Wondering how you can cut down on case creation? Neocase HR version 16 has the solution. It comes equipped with article suggestion so that when employees are submitting a case within the portal, articles will populate on the side bar related to the topic they're typing about. This helps the employee find relevant information quickly and easily and cuts down on case creation for HR. That's what we call a win-win! 🏆
​
Sounds pretty great, right? But how exactly does article selection work and what are the main benefits? Let's dive into some of the impressive aspects of article suggestion.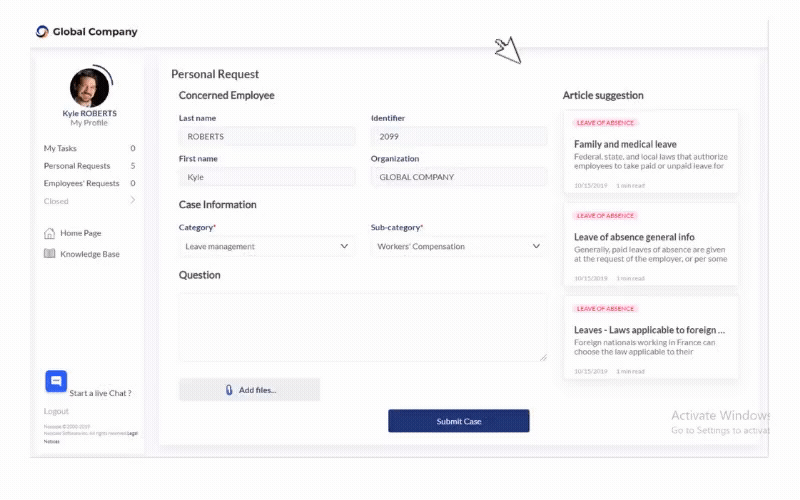 1. Limit Case Creation for HR 💼
The article suggestion feature will limit case creation by resolving employee questions before they ever press "submit". While they type in the text box to submit a case, Our solution will automatically recommend related articles based on the research. Having access to relevant resources helps the employees find the information they need quickly and easily without clogging up HR's inbox.
2. Give Employees Real-Time Answers ⌚
What do employees want? Answers! When do they want them? Now! And we can do that. With article suggestion, employees' questions get answered in real time. Providing employees with instant information keeps them connected and informed.
Still couldn't find the answer? No problem! If the article doesn't fully resolve the employee's question they can still submit the request and have their question brought to an agent's attention for further assistance.
3. Better User Experience 👥
Having the relevant information easily accessible on one page is very important for the user experience.
The math is simple on this one:
less clicks = a better user experience

.

The article suggestion feature is just one way that version 16 of Neocase HR offers a better use experience within the employee portal. And we all know that happy employees leads to a happy HR team.

​
Have a full tour
🔍🎨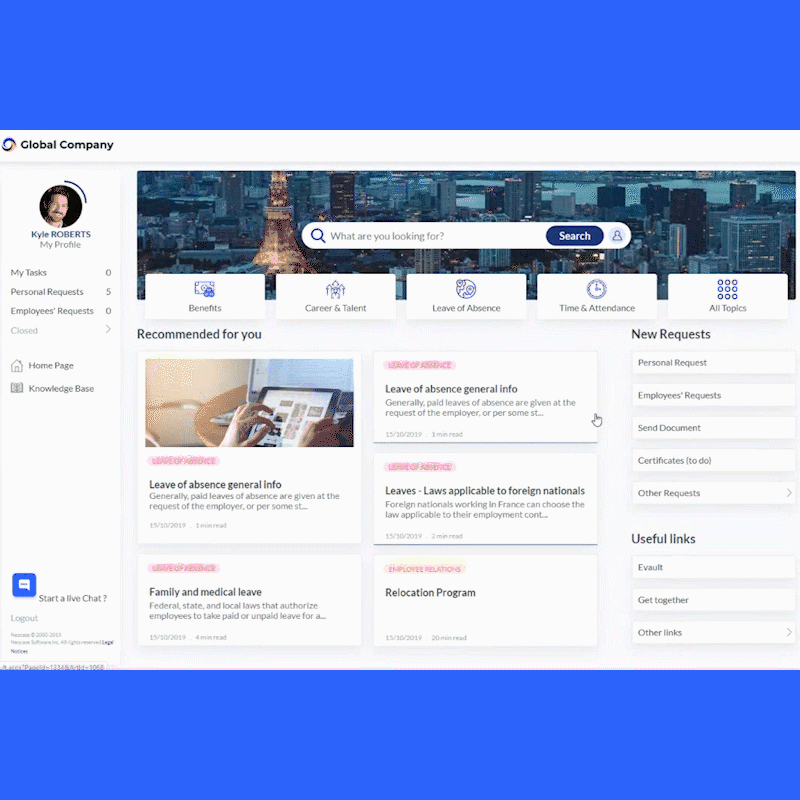 See other amazing features released on Neocase version 16 here:
Can't wait to upgrade? We get it. It's pretty exciting.
Reach out to your Sales Rep or Customer Success Manager to upgrade sooner to Neocase HR version 16!