New Feature:
Documents Auto-Classification is here to make your work easier!
Raise your hand if you like shortcuts! 🙋 Us too, that's why our new documents auto-classification feature is a must-have for HR. Imagine uploading 50 documents and Artificial Intelligence (AI) automatically detects the type of document and extracts the key information. All that's left to do is review and approve the info. Sounds pretty easy, right? That's because it is! Let's break down exactly how auto-classification works...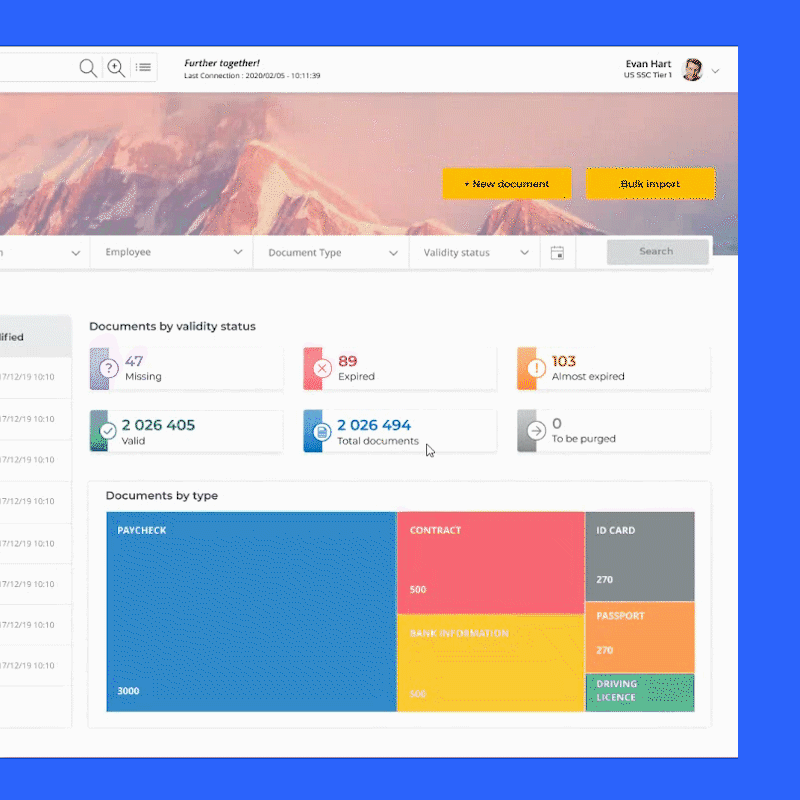 1. Upload ⤴️
To upload a large volume of documents at once HR agents can easily upload and classify information with the documents auto-classification feature. First, they will select the applicable folder where the PDFs are saved, effectively importing all of the documents into the auto-classification process.
2. Auto categorization of documents 🖥️
Artificial Intelligence allows our program to grab all the documents and instantly identify what type of document it is, who it belongs to, and any other pertinent information. Your documents will then be ready to go, sorted and organized as needed.
3. Review & Confirm ✅
Now that your documents have been uploaded and categorized you will be able to review all the information. This visual check is the last step in the document auto-classification process.
Take a load-off with the documents auto-classification feature and let the Artificial Intelligence do the work for you. Using AI our feature will easily capture and sort employee document information. Managing employee documents is a breeze with this feature. You'll find that document auto-classification is a simple and secure process that will leave you with only one question: "What will I do with all this extra time?"
See related feature:
See other amazing features released on Neocase version 16 here:
Can't wait to upgrade? We get it. It's pretty exciting.
Reach out to your Sales Rep or Customer Success Manager to upgrade sooner to Neocase HR version 16!