"There are exceptions to every rule."
"Rules are created for the 80%."
"Solving for the other 20% is the real challenge."

"Some employees can't work remotely. How do we keep those employees safe?"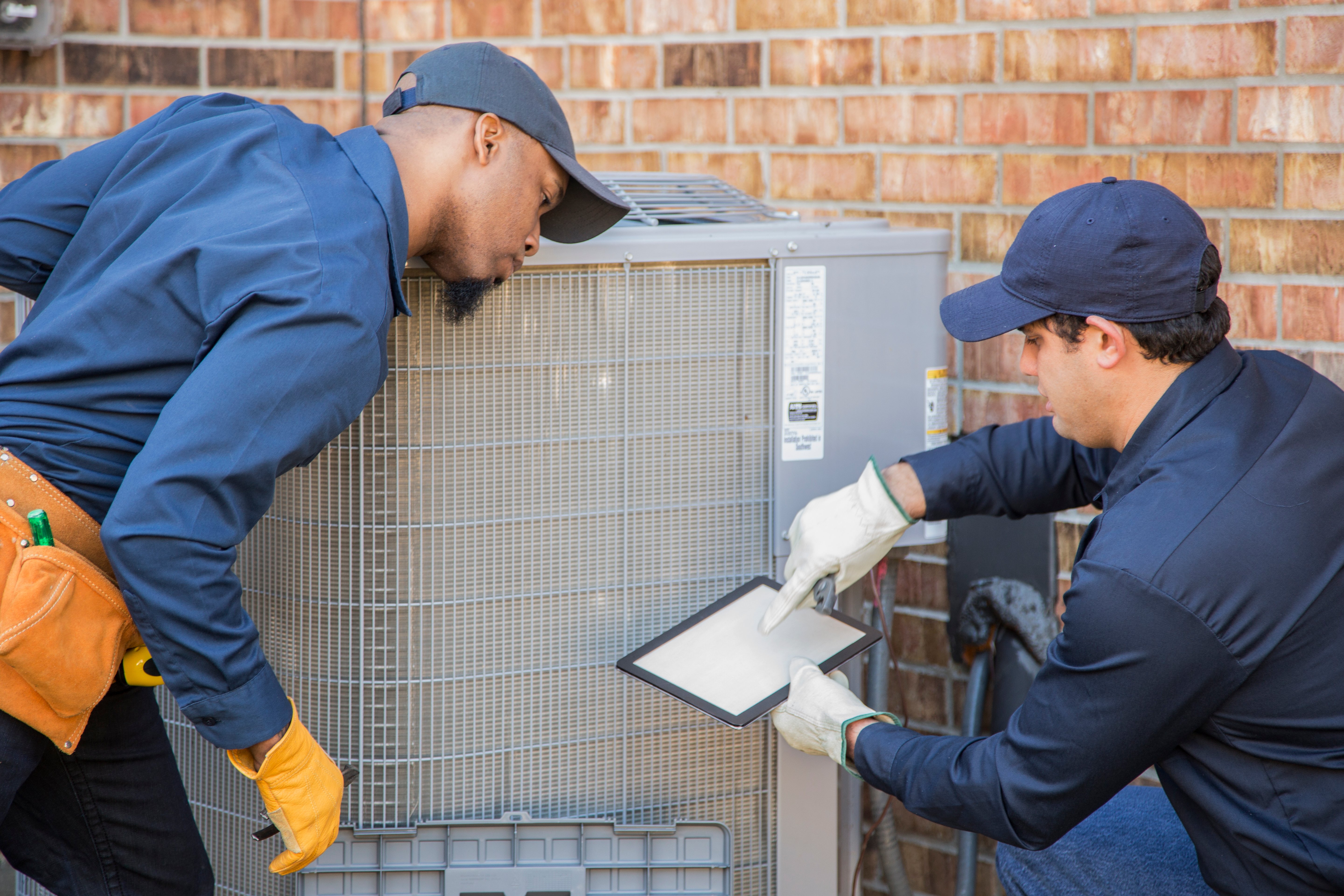 Let's begin with these three strategies:
3 Social Distancing Strategies for Jobs that can't be done remotely
For those of us fortunate to still be working during Covid, not all of us can work from the comfortable confines of our living room sofas, dining room tables, or spare bedrooms. Some of us still need to go company or customer facilities, or someplace in between.
This presents unique challenges with respect to social distancing. The following strategies are a good starting point for making work safer and more productive:
Modified Scheduling

Making changes to the physical work environment

Making use of automation to reduce contact and manage workload
These aren't the only strategies, but they're a good baseline from which to begin. So let's get started.
Modify Scheduling to Enforce Social Distancing
Gartner
recently published an article for service organizations whose employees must do their work from customer sites, or within a common service center.
The article recommends the following approaches to minimize physical interactions between employees working in customer service roles-
Flexible work hours or rotational shifts. Allow flexible work hours or reduce work hours so that fewer employees are on location at any given time.

Staggered shifts. Implement staggered shifts if the work demands a certain number of customer service reps (CSRs) be on-site for handling complex customer issues or for other critical tasks.




Allot alternate desks to CSRs in the staggered shifts to create time between shifts to thoroughly sanitize workstations.
These recommendations are about making it safer to work within the physical workspace, in its current state. The following strategy provides ideas for modifying the physical space, to make it safer.
Change the physical work environment.
HOK
, is an award-winning global design, architecture, engineering and planning firm operating out of 24 offices on three continents. They've designed public spaces ranging from airport terminals to healthcare facilities and government buildings to meet requirements for sustainability, interaction and operational efficiency.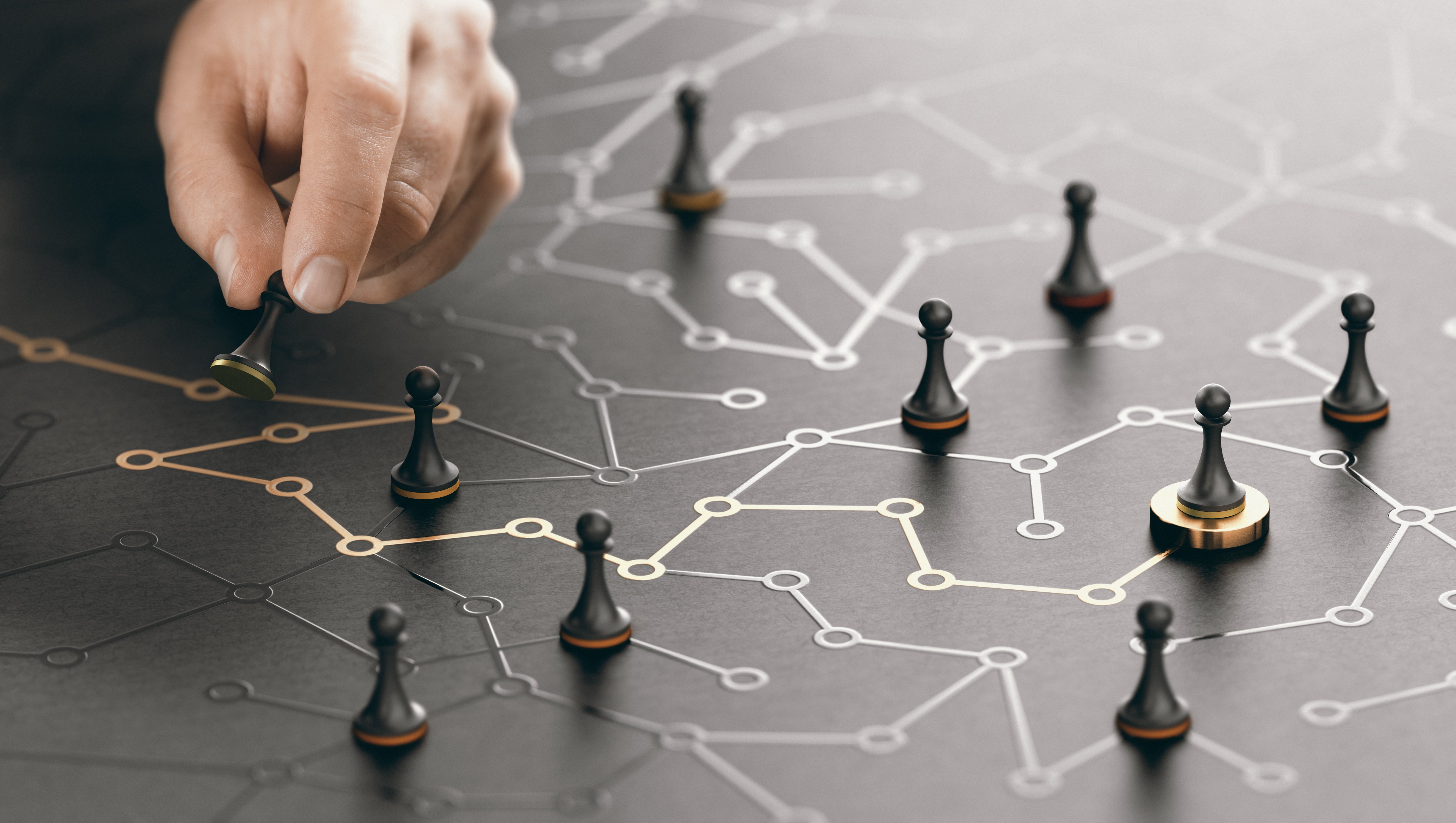 In this
article
on workplace distancing, HOK provides the following r
ecommendations that can be implemented quickly and fairly easily,
in most work environments:
Transition to unassigned seating that allows employees to establish their own boundaries and pick a seat that enables distancing.
Install voice activation or hands-free controls that reduce the need to contact commonly touched items.
Switch to VOIP communication technology instead of phone handsets and eliminate shared keyboard trays.
Increase humidity levels to 40 to 60 percent to reduce infection. Use portable humidifiers if the HVAC system does not allow for this.
Work with building management to improve air circulation, filtration and ventilation and confirm cleaning protocols.
Making work safe during Covid isn't only about the space in which the work is done. Many organizations have increased their use of technologies to facilitate safer and more effective work.
Use automation to reduce contact & manage workload
Remote Monitoring Tools Enable more
employees
to Work from Home.
GE Rerports that
automation
is enabling fields workers in utilities to be able to get their work done, without going on site. Currently, not all businesses can
operate remotely, but the number of utilities and factories running largely from workers' homes may soon increase.
ChatBots answer general questions, so Service Providers can focus on People in Need.
Providence St. Joseph Health System in Seattle served some of the first Covid patients in the United States. Citizens in the Seattle area began calling Providence to ask general questions ranging from Covid symptoms to Covid treatment.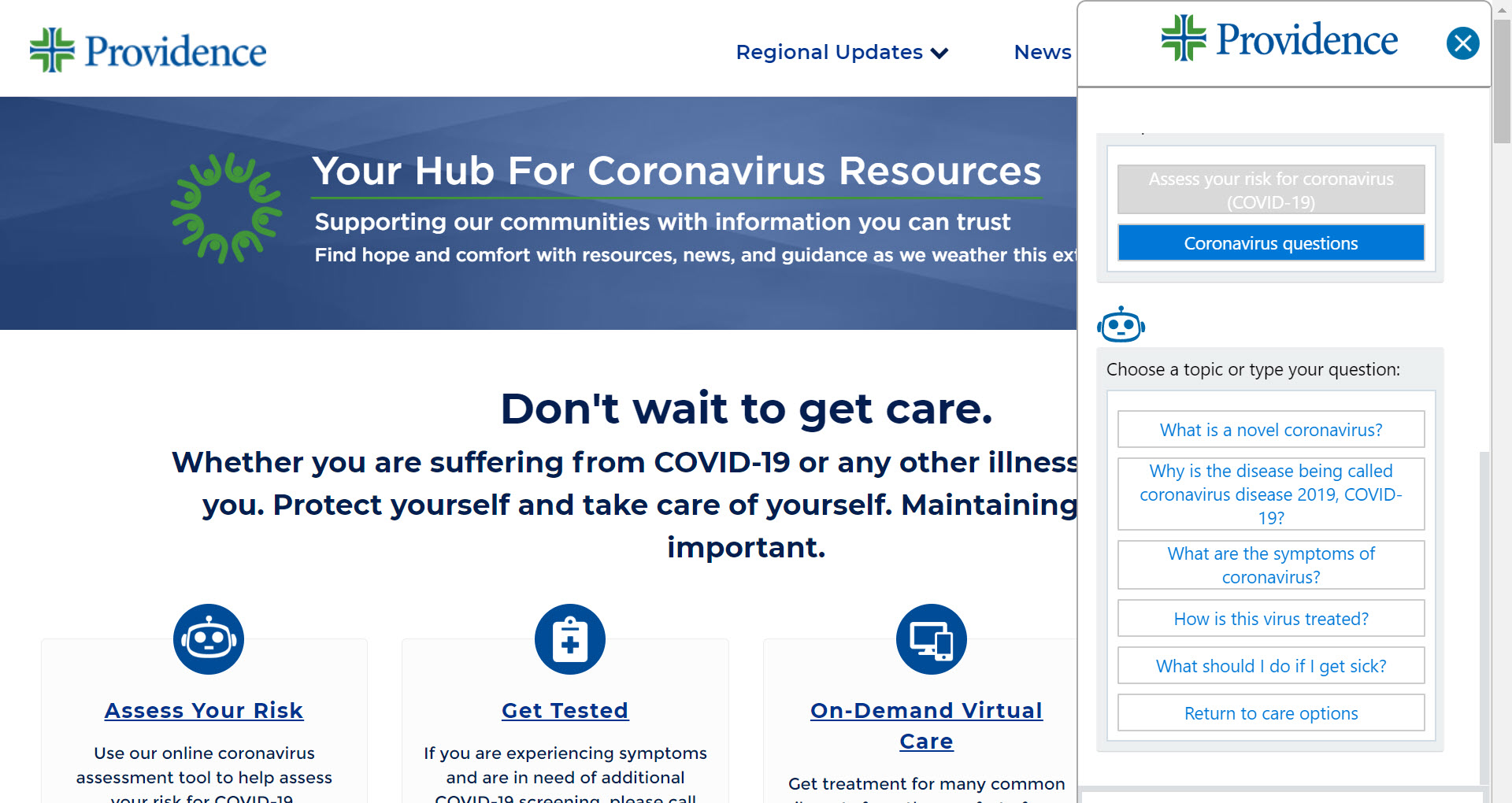 The volume of calls caused wait times exceeding 30 minutes, and prevented actual Covid patients from getting through, to get the information they desperately needed.
Providence worked with Microsoft to quickly build an online screening and triage Bot
that could differentiate between those who might really be sick with Covid-19 and those who appear to be suffering from less threatening ailments.
In its first week, Providence's tool served more than
40,000 patients
, delivering care at an unprecedented scale.
The Covid Assessment Bot that you can see on t
his web page
is the technology solution that is now enabling Providence and other healthcare facilities get answers to the people that need them.
Intelligent Knowledge Management Simplifies Communication.
Social distancing guidelines can be different, depending the type job an employee is performing. So it's important that each employee follow the right set of procedures.
The UK Government has
published Covid guidelines
that segment procedures by job types. But publishing job-specific guidelines is only the first step. The end-goal is to get the employees doing a specific job to follow the right
procedures
.
This requires putting the right set of guidelines into the minds of the the right employees.
If you have an employee self-service portal and
knowledge base
, consider creating a series of separate
knowledge
base articles that capture the guidelines for the respective jobs. Then make those articles only available to the applicable employees. This way, the Portal can automatically surface the
right set of guidelines
for each employee, based on the employee's role.
Let's keep Innovating to keep working, and keep work safe.
The three strategies above are just a beginning. With some creative thinking and collaboration with other organizations, we can create additional strategies that will keep work safe during Covid.
In fact, we'd love to hear what your organization has been doing to keep your colleagues safe - particularly those who don't have the luxury of working from home. Just tell us in the Comments below.
We're all in this together, and we can get through it together by sharing ideas and experiences with one another.
Work safely, and stay well.